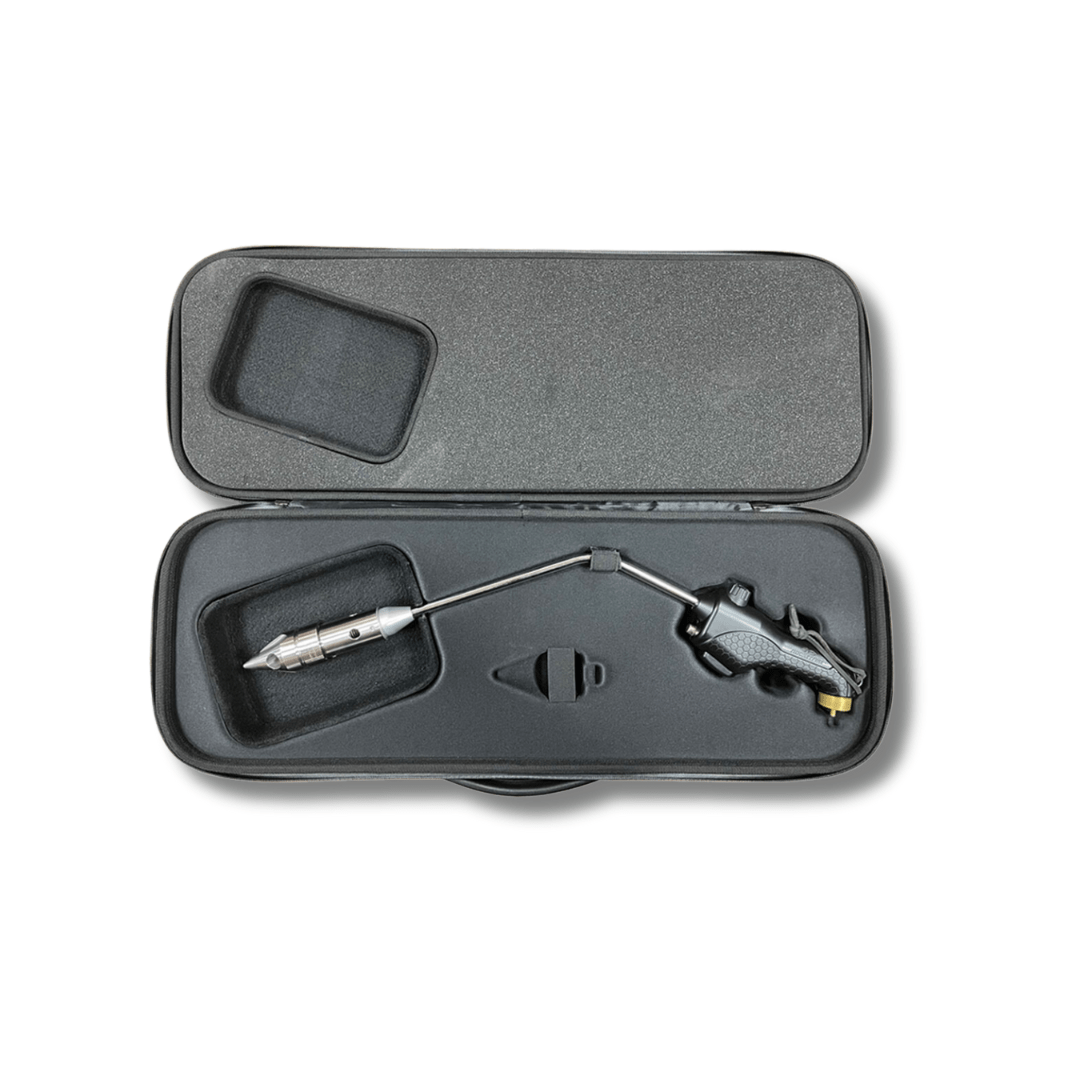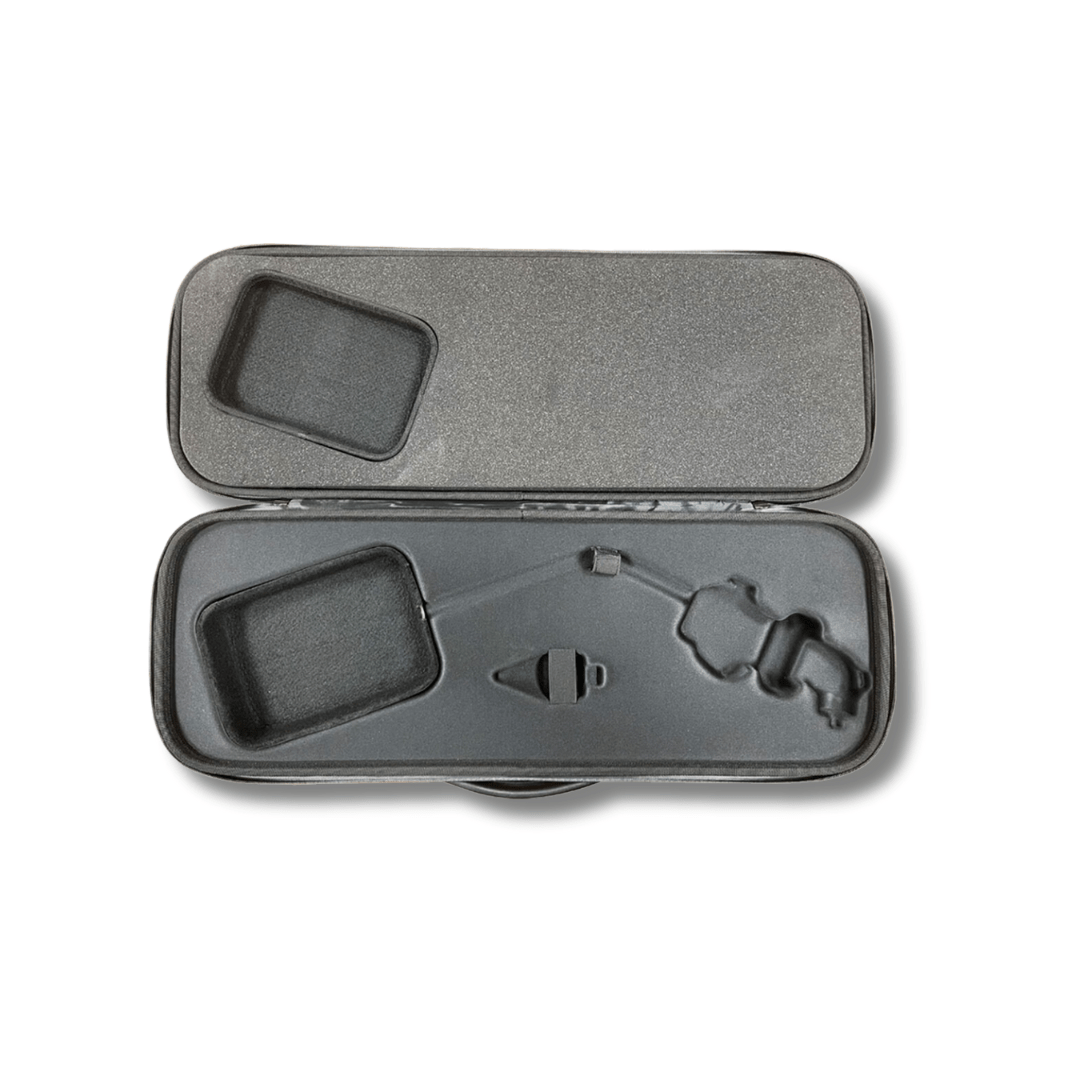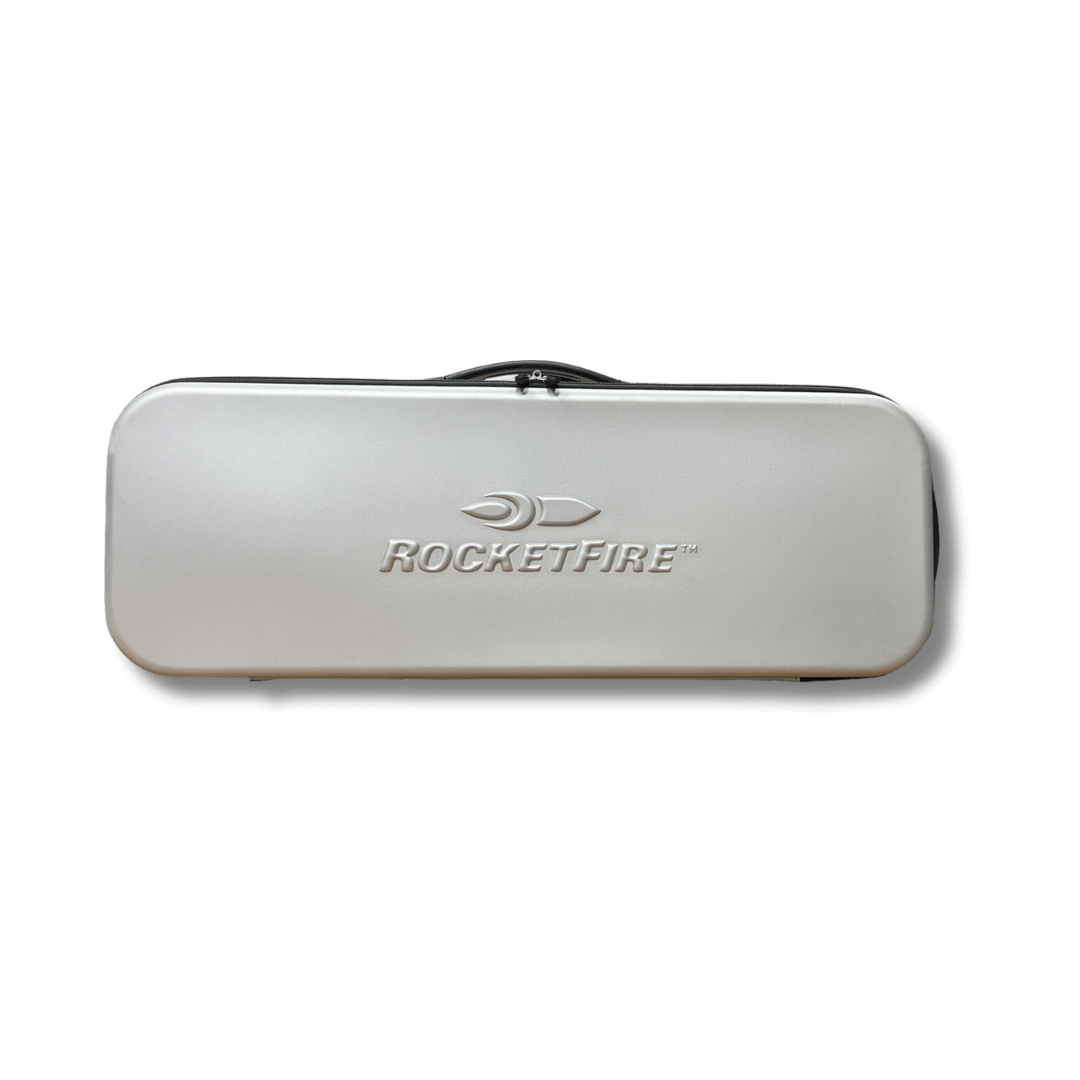 The RocketFire™ Case (Pre-Order)
Estimated Shipping Date: November 2023
The Life of Every Party
Now you can carry your RocketFire torch to any gathering, overnight trip or event! 
Our carrying case was custom designed to hold your RocketFire firmly so that it can stay protected and safe in your backyard or even through the longest treks. 
Featuring a smooth, flexible exterior and a thermal-proof interior, this carrying case was made to handle all your RocketFire's power and heat. We've even constructed a dedicated space for your Tri-Flame Cone Tip. 
Each carrying case includes a comfortable handle and a wrap-around zipper that can easily be secured with a simple padlock to keep your torch safely guarded.
Padlock not included.
Custom designed to hold RocketFire Torch
Helps protect your torch from outside elements like humidity and moisture.
Flexible handle
Anti-rust metal feet pads
Thermal proof flame tip cavity
Wrap-around zipper with lock feature (padlock not included)
Need to get it in your hands to test it? No problem! We offer a 30-day money back guarantee. 
If you're not impressed with the RocketFire or feel like you've found better, simply return it and we'll give you your money back.
Need help with your torch? Reach out to us here.